V Botanical Spa is set up on the rainforest hillside, offers open-air spa villas with a breathtaking views overlooking the Datai Bay which recognized as the 9th best beach in the world. With the magnificent natural surrounding, let the delicate hands moving to a rhythmic movement soothe your worries away while you feast your eyes to a Great Hornbill flying off into the horizon during sunset.
We are the first spa in Southeast Asia that offered 100% certified organic food grade products and offer the unique treatments that include Award winning "Chi Nei Tsang" and "Holistic Gemstone Facial" that won the 2011 Harpers Bazaar award for "Best Healing Hands" and "Most Indulgent Facial Treatment", and more.
Click here to view our V Botanical Spa 360 Virtual Tour.
Type of treatment from V Botanical Spa:
Drawing inspiration of Malay healing pratices and ingredients from the rainforest... to the spa.
Inspired by the wisdom of the Malay traditional healing culture that captures the healing powers of plants and medicinal herbs, the Malay Rainforest Ritual uses village remedies, blended with traditional home-mad treatments and herbal remedies potent for purification, balancing and regeneration.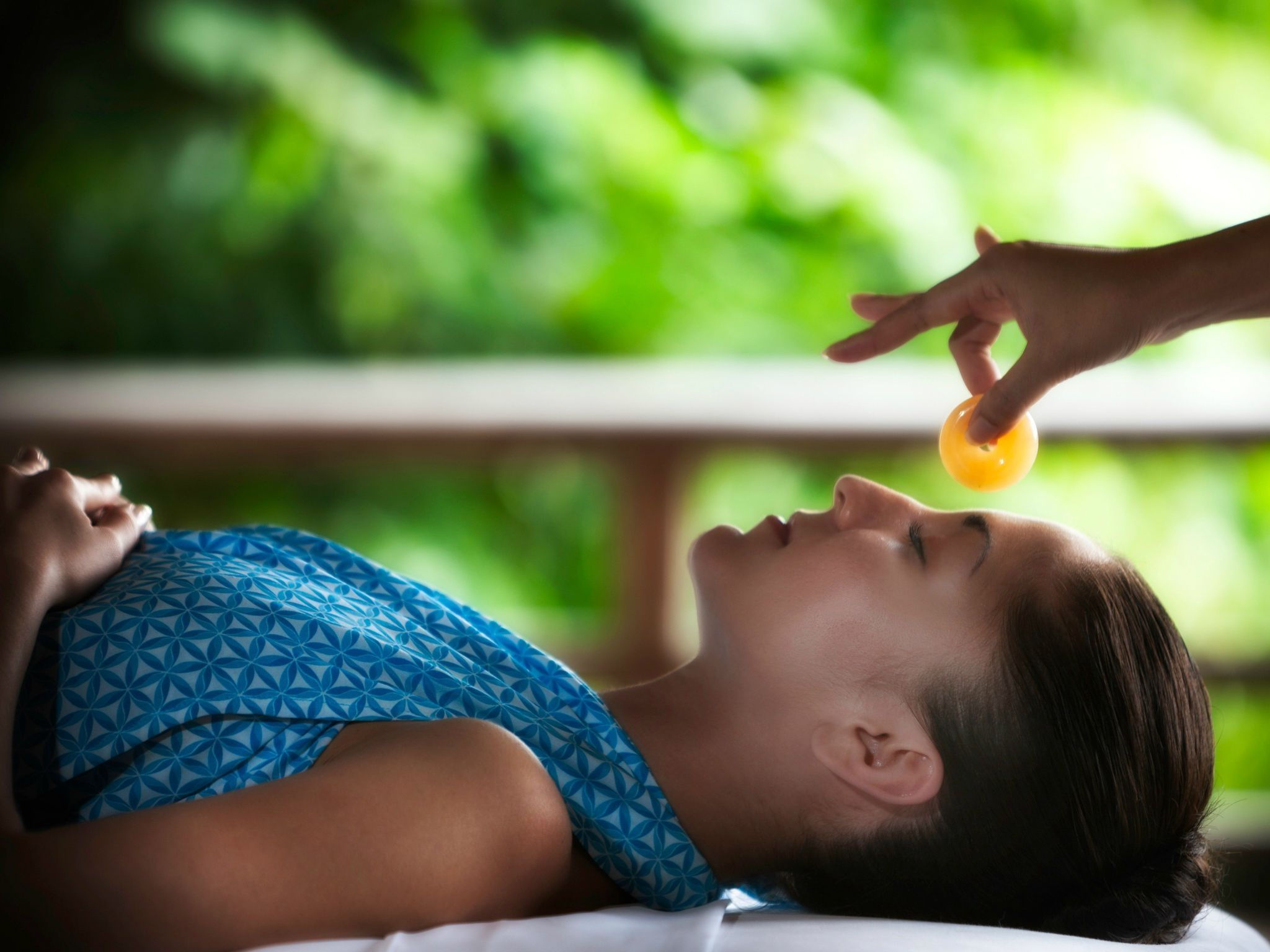 V Signature "Song of the Malay Rainforest" Ritual
Evoke the rainforest spirits with this unique ritual that focuses on a sensory journey for every man and woman. Revive your body, mind and spirit into a deep mediative state. This treatment has awarded in Harper's BAZAAR Spa Awards 2012.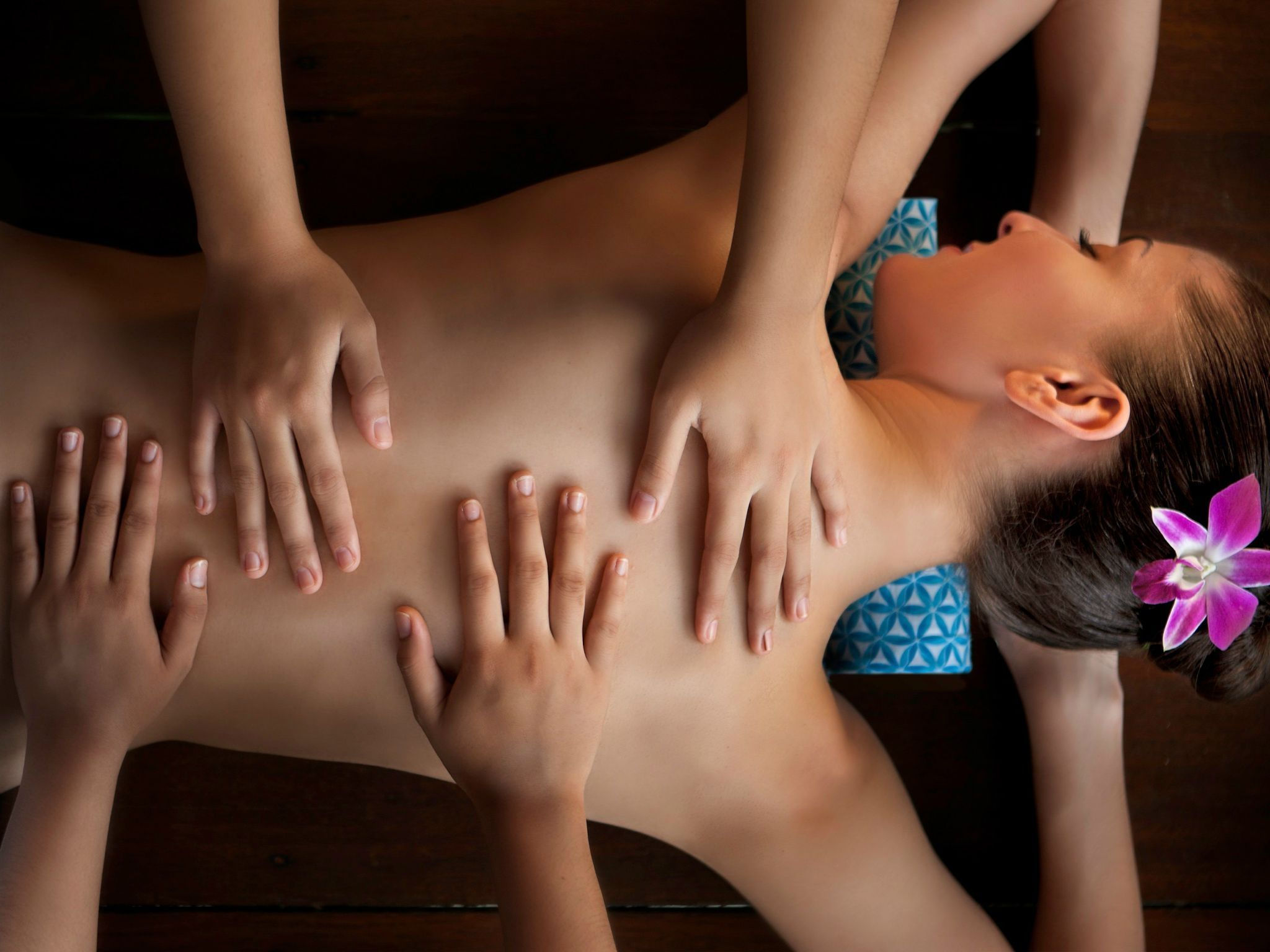 Urut Melayu (Traditional Malay Massage)
This is a deep tissues massage with lemongrass uses long kneading strokes with thumb and palm pressure focuses on the flow of blood in the urat (veins and arteries). Strokes are directed towards the heart aim to invigorate, while strokes going away from the heart are calming. It also releases wind and discomfort from the body.
Mandi Bunga Mambang Sari (Cleansing Lime & Floral Bath)
In Malay tradition, lime is the tangible link to the forces of the spiritual world, so bathing in lime represents a symbolic relief of unwanted negative elements. Indulge in an inspiring bath combined with kaffir limes, pandanus, and betel leafs. This bath is believed to purge out illness and impurities.
Escape the everyday life and embark on a journey to well-being. Tucked away in the lush rainforest-covered hills overlooking the glistening of Andaman Sea, our blissful sanctuary invites you to experience bespoke spa rituals.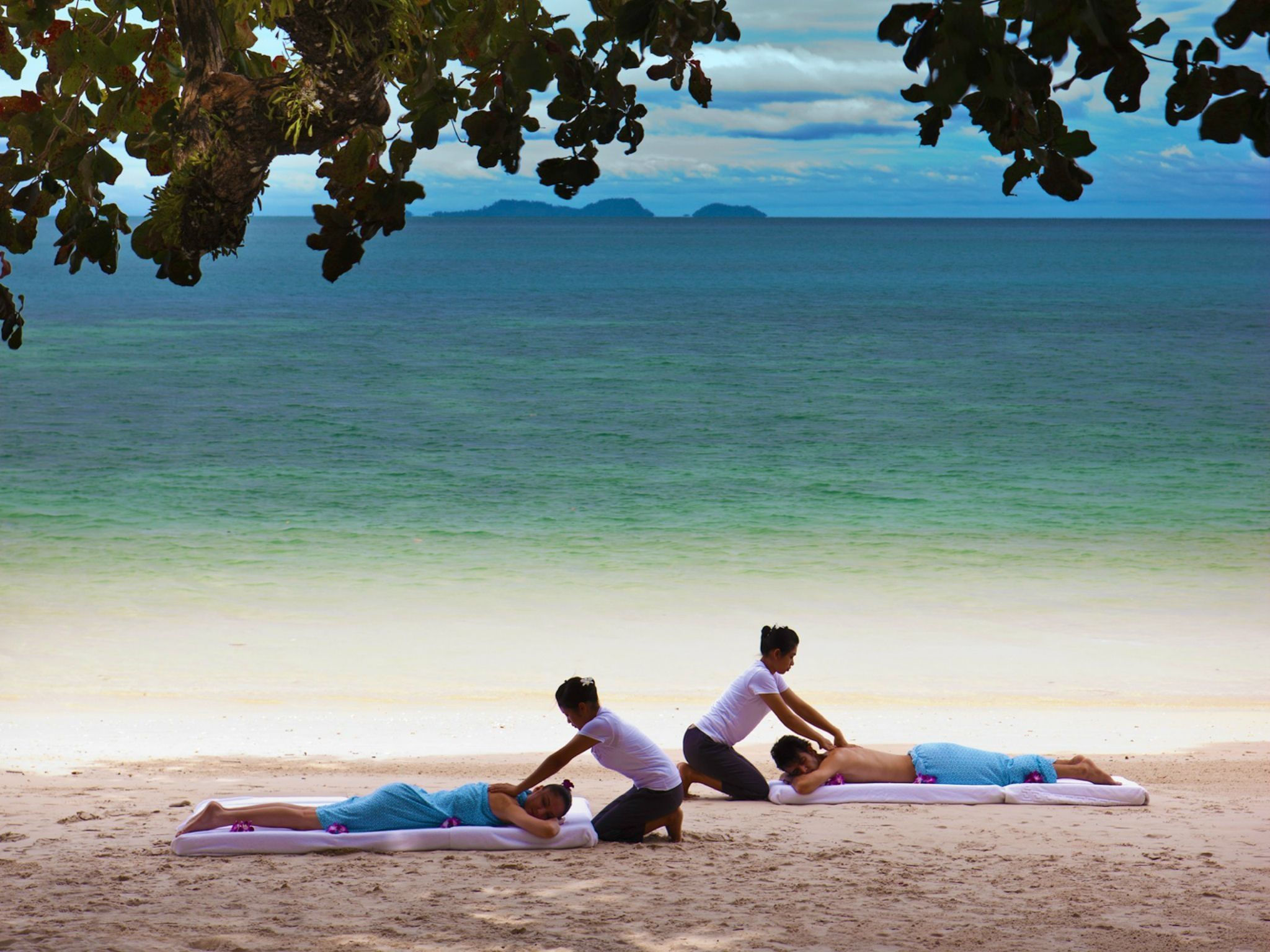 V Signature Ocean Ritual
Capture the essence of nature with the most potent healing beets of the earth and sea. Retreat into a ritual of intense, theropeutic transformation. The journey begins by opening the senses and lungs with eucalyptus and the scent of the ocean. Finally, coat your skin with arctic berry cloud milk to protect, heal and restore. This treatment has awarded in Harper's BAZAAR Spa Awards 2012.
Romance
Drift into an emotional inspiring journey where you will discover yourself. The journey begins by balancing your chakras, aligning your senses and energy. Highly recommended for couple.
Guest Reviews
Hear from our guests about their stay from 321 verified guest reviews
85%of our guests
recommend this hotel
Annemarie
We had our stay from 21st of november untill 30th of november 2012. And we cannot say anything else than that is has been wonderfull and we will certainly come back as Andaman Langkawi is easy to reach also by short flight through KL from any other part of Asia. Price/quality is the best. We think that Andaman is quite cheap compairing to other hotels in its category. The staff is GREAT. All so friendly and with these smiles that come right from the heart. Excelent service at all levels. All our respect on how the hotel is being maintained as this in a humid arrea where flora covers anything it finds in its way and the moist that in many hotels in similar arreas does cause smells and so on, is a dificult task. At Andaman all is very clean and we have not found unpleasant smells anywhere. Also our respect to how the management of this great hotel is caring for nature all around aswell as the coral reef as the onland nature. Andaman is a place for nature lovers. Also for children we have seen that there is enough to do with the kids club. A great family hotel too, but even for people like us who travel without kids it is still quiet and the children are not at all disturbing. Enough excursions outside the hotel. The food very nice, especially the local dishes. Beverage great. Cleanlyness great ... what else can we say ... We found a virgin beach in a most secluded arrea where we got a warm welcome and we have been pampered all through our stay.
4.2 /5
Room Comfort

Hotel Staff

Quality of Sleep

Facilities

SPG Recognition

Food & Beverage