The Andaman, a Luxury Collection Resort, Langkawi is not only blessed with a stunning 10 million-year-old verdant rainforest as its backdrop, but beneath the glistening waters of the bay fronting the resort lies another underwater rainforest - a coral reef estimated to be between 6,000 and 8,000 years old. While this reef is only a fringing reef, and not absolutely ideal for snorkeling, it provides a great trail for reef walks where one can learn more about marine biology. The Andaman Resort organizes various activities in the hope of conserving this natural habitat and to provide further education and knowledge for our future generation.
The 2004 Tsunami resulted in the destruction of thousands of coral colonies on the Andaman Reef. The dead corals that were detached from the reef by the impact of the Tsunami now move around through wave action causing further destruction to living corals and inhibiting re-growth.
Once or twice per month, at times of low tide, guests and resort ambassadors gather to clear away the dead corals from the reef, giving the living corals a better chance of survival. The dead coral material will then be 'recycled' at the Coral Nursery where its minerals will be used by propagated corals to speed their growth.
Such low tides also permit specially curated Guided Reef Walks - a unique opportunity to learn more about this fascinating ecosystem and the many complex relationships that exist here. Coral Clearing and Guided Reef Walk activities are possible only at certain low tides. View our Events Calendar for our Coral Nursery Activities and video credit to Tripvid.
Coral Experiences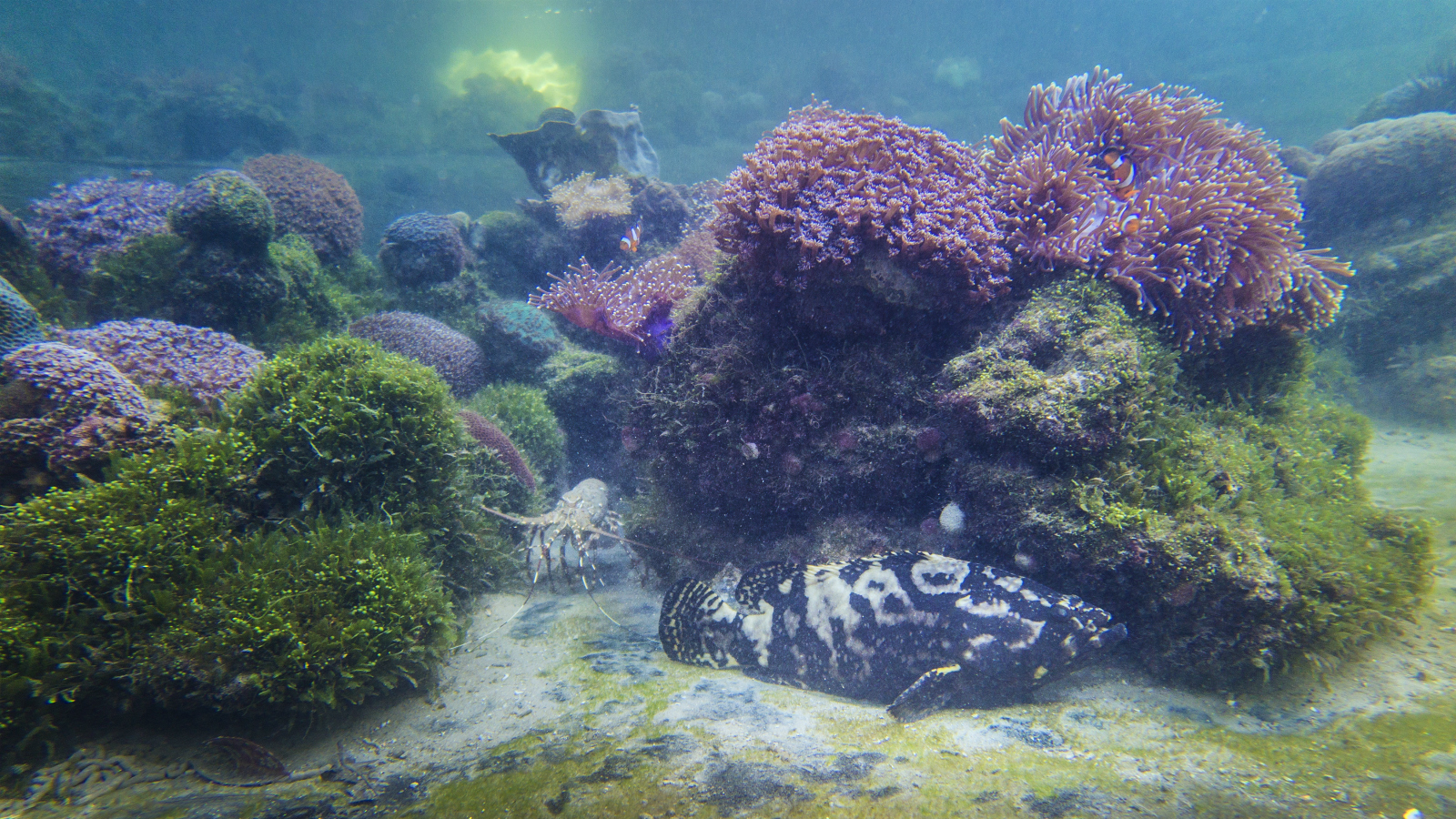 Private Guided Snorkel
The Coral Nursery is home to many beautiful species of coral, fish, sea cucumbers, crabs and more. It is a microcosm of the main fringing reef in front of the hotel. Everybody who enters the nursery is fitted with a life jacket and then 'floated' around the pool with a running commentary of all you can see.
Coral Transplanting
We are transplanting corals that have been rescued from loose substrates and eventually returning them to the main reef flat. Learn all about how corals grow, feed, reproduce and interact with one another.
Coral Nursery Feeding
A wonderful opportunity for kids of all ages to experience what it is like to feed corals, fish, lobsters crabs and more!
Coral Clearing
This is the activity that started it all as a result of guests' kindness. Join us for an hour of 'gentle laboring' as we clear away dead coral from the reef flat, left behind from the 2004 tsunami.
Coral Reef Walks
A fascinating educational and fun guided walk out onto the main reef flat at selected times each month when lower tides permit. Numbers limited for safety and enjoyability.
Marine Life Laboratory
Browse the Marine Life Laboratory with one of Andaman's Marine Science students. Discover unusual creatures that frequent our 8000-year-old reef. See tiny marine life under a microscope and see our Tiger Tail seahorse hunting for microscopic prey. Morning Session 10am - 12pm.
Guest Reviews
Hear from our guests about their stay from 362 verified guest reviews
85%of our guests
recommend this hotel
Hackychan
We spent five nights in the Andaman and were absolutely delighted. Orinally, the plan was to only stay two nights as part of a longer trip in Malaysia but eventually we kept on extending and extending. The pristine placement in the rainforest & secluded bay gives you a unique feeling of being part of nature. The coral nursery and offerings like the rainforest tours add up to this. The resort itself is amazing. Probably not on par with the shiny new W, St. Regis or Westin resorts but that is not a bug - it's a feature! The perfect fit of the hotel into its' environment with wildlife all around is an absolute dream. Spectacular staff, food, room and facilites complete the experience. Our comment to some negative reviews here: YES, you booked an eco friendly resort in the middle of the rainforest. When you find a leaf on the beach or even in the pool, it's not a reason to complain. Switch off your smartphone and enjoy being in one of the most spectacular places we have ever experienced.
4.3 /5
Room Comfort

Hotel Staff

Quality of Sleep

Facilities

SPG Recognition

Food & Beverage