Your Wedding, Your Style
Exceptional Settings l Your Dream Wedding l Exclusive Deal
Each wedding is unique and we will ensure your special day becomes an event to cherish forevermore. From the simple to the sublime, our experienced wedding curators are committed to fulfilling all of your desires and customise the perfect package for you. Design a custom colour scheme with the guidance of our floral experts. Sahre personal moments with one of our exclusive pre-nuptial rituals or treat yourself to exotic pampering at the spa. Let our chef curate the perfect menu while our service team sets the stage for a flawless and unforgettable wedding experience.
Exchange vows in the most romantic of settings according to your faith and customs. We can help you find the appropriate celebrants to solemnise your special day. Should you wish to register your marriage with the local registry, we will be delighted to assist with the necessary information.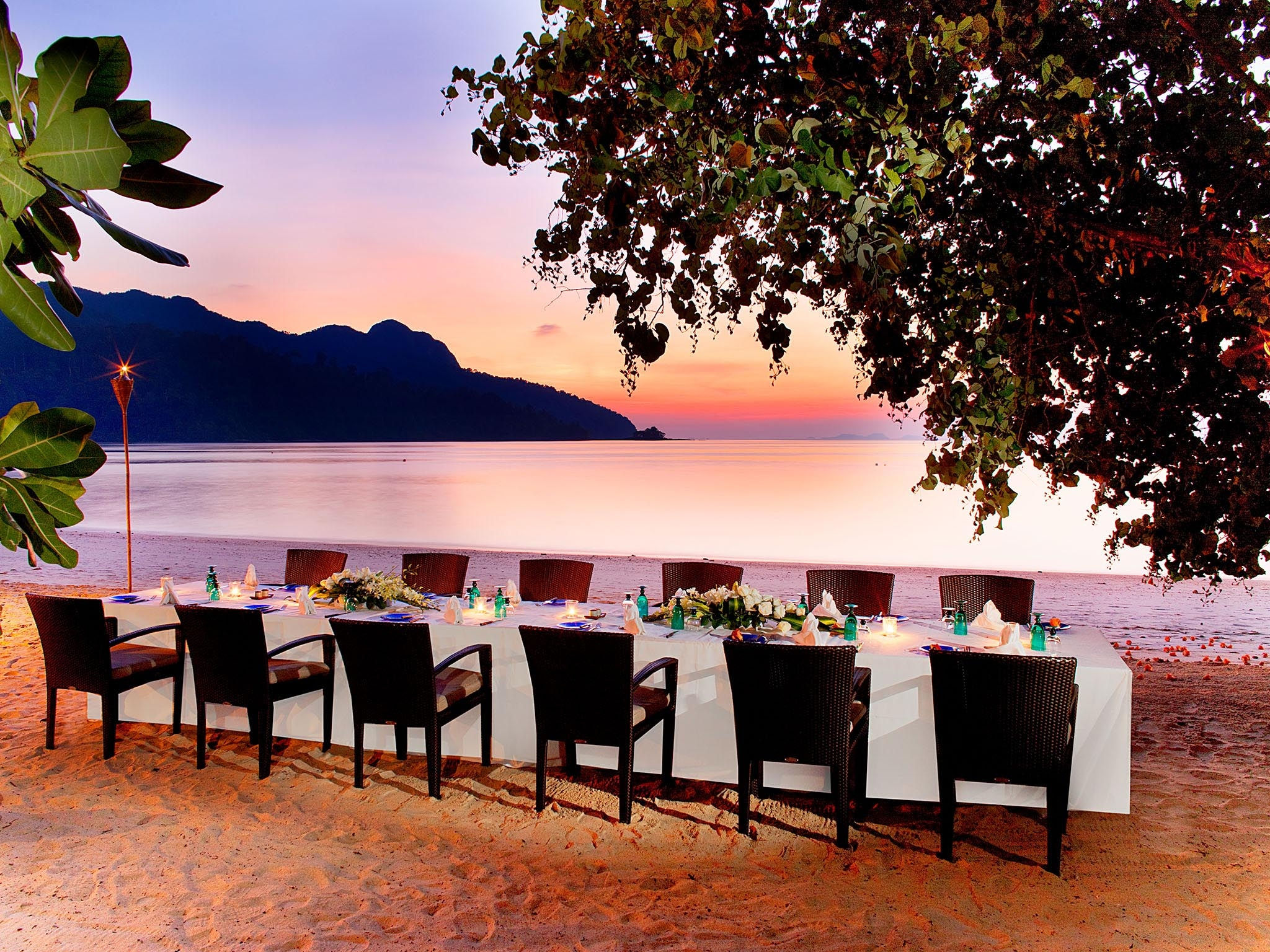 Cuisine
Malaysia benefits from a melting pot of culinary cultures and The Andaman is no exception. For your wedding event, a carefullu curated selections of menus are available to suit every pallate.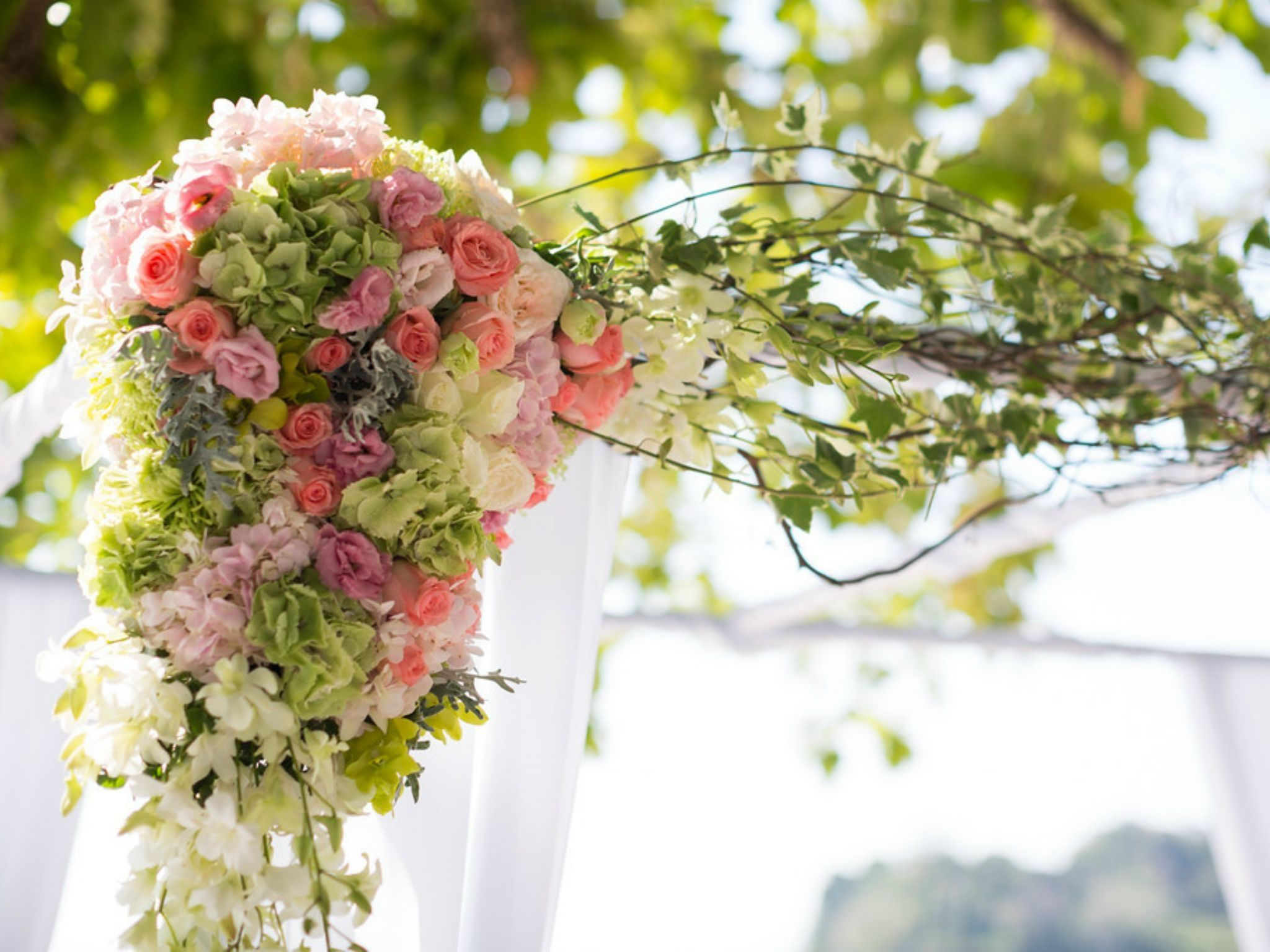 Floral Arrangements
Our floral experts are ready to guide you in creating your personal colour scheme, be it a unique bouquet to compliment your stunning gown, or special arrangements for the bridesmaids and groomsmen. Table decorations and innovative pieces that utilize the resort's surrounding nature set a vibrant tone to live long in the memory.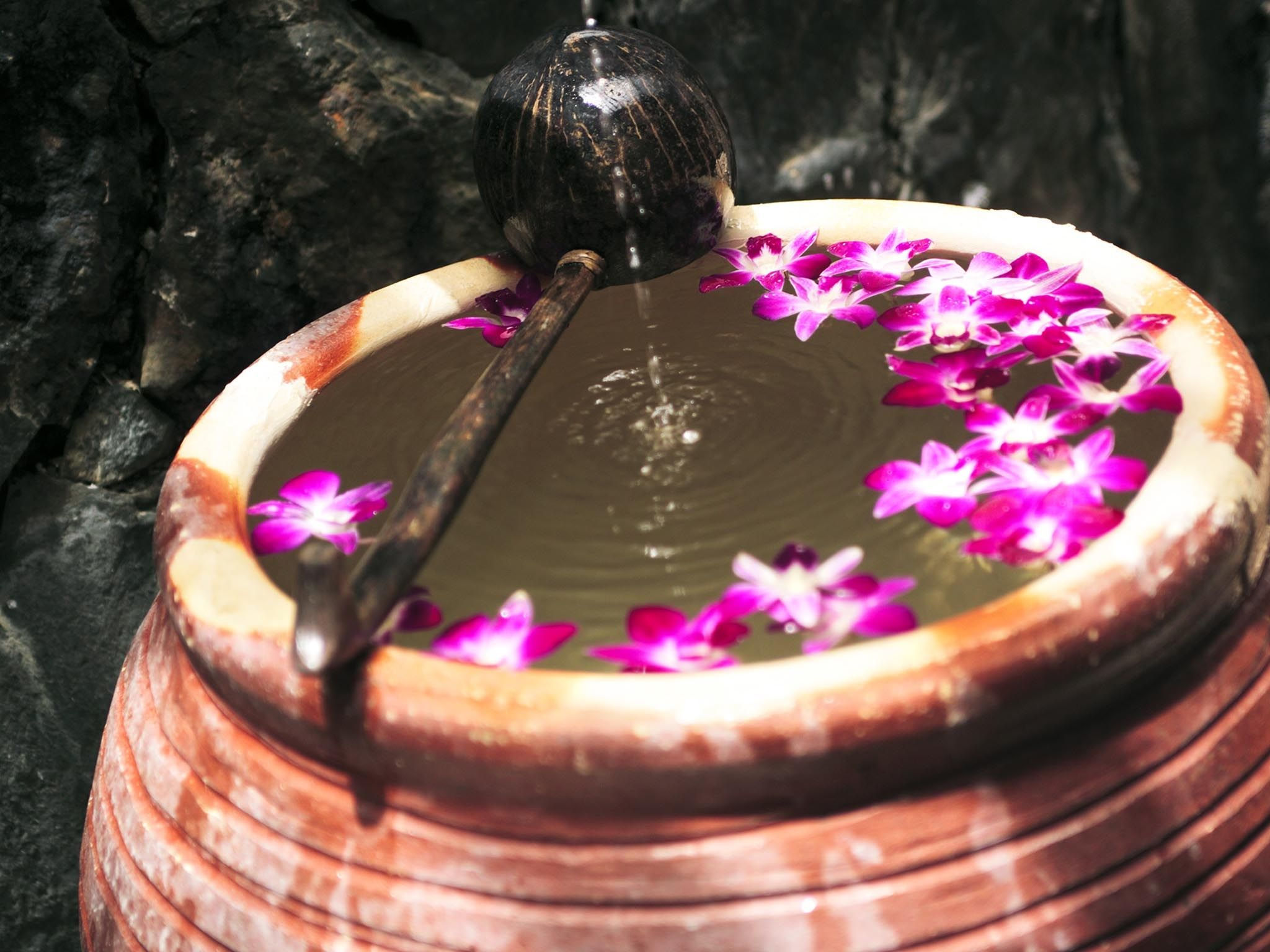 Mandi Bunga - Floral Bath
This traditional Malay ritual takes place a day before or in the morning of the wedding. It symbolises an act of purification or cleansing for the wedding ceremony that can be performed at any of our outdoor venues. The couple are seated side by side facing their guests while representatives from both families will then take turns to gently ladle the scented water ober the bride and groom. Once the ritual is completed, the couple is then led away to prepare for the wedding.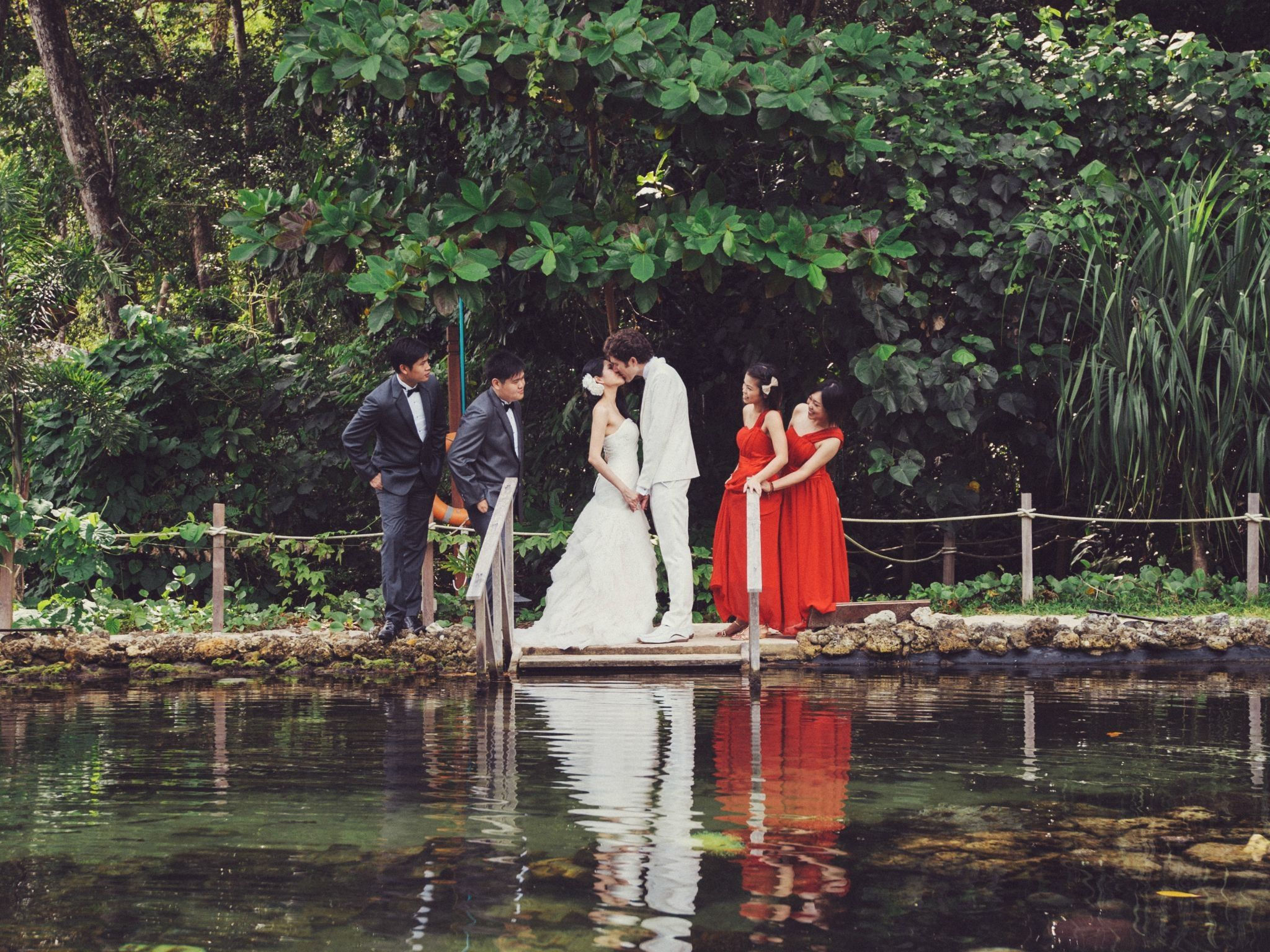 Coral Saving Ritual
Our unique Coral Saving Ritual presents an opportunity to help Mother Nature recover the Reef and is part of the resort's ongoing Coral Conservation programmes. The ritual takes place at the Coral Nursery and involves the transplanting of live Coral colonies onto new heart-shaped substrates made using recycled dead corals from the reef. This substrate will then be placed into the nursery for observation before eventually relocated to the reef where it will contribute not only to the growth of the reef but also aid the regeneration of fish populations.
Guest Reviews
Hear from our guests about their stay from 321 verified guest reviews
85%of our guests
recommend this hotel
Annemarie
We had our stay from 21st of november untill 30th of november 2012. And we cannot say anything else than that is has been wonderfull and we will certainly come back as Andaman Langkawi is easy to reach also by short flight through KL from any other part of Asia. Price/quality is the best. We think that Andaman is quite cheap compairing to other hotels in its category. The staff is GREAT. All so friendly and with these smiles that come right from the heart. Excelent service at all levels. All our respect on how the hotel is being maintained as this in a humid arrea where flora covers anything it finds in its way and the moist that in many hotels in similar arreas does cause smells and so on, is a dificult task. At Andaman all is very clean and we have not found unpleasant smells anywhere. Also our respect to how the management of this great hotel is caring for nature all around aswell as the coral reef as the onland nature. Andaman is a place for nature lovers. Also for children we have seen that there is enough to do with the kids club. A great family hotel too, but even for people like us who travel without kids it is still quiet and the children are not at all disturbing. Enough excursions outside the hotel. The food very nice, especially the local dishes. Beverage great. Cleanlyness great ... what else can we say ... We found a virgin beach in a most secluded arrea where we got a warm welcome and we have been pampered all through our stay.
4.2 /5
Room Comfort

Hotel Staff

Quality of Sleep

Facilities

SPG Recognition

Food & Beverage